Nanotechnology
Conferences 2020
Previous
Nanotechnology

Conferences
Conferences By Continents
Americas
Asia-Pacific & Middle East
---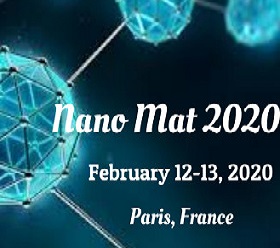 Global Nanotechnology conferences 2020 | Global Material Science Conferences 2020 | Nanotechnology Congress |Nano Mat 2020 |Top Nanotechnology Conferences | Nanotechnology Meeting |Global Material Science Conferences | Global Nanotechnology Research Conferences | Global Material Science Research Conferences | Nanotechnology Conferences France | Material Science Conferences France
Theme: Making Superior Improvements in Nanotech and Materials Engineering to reach new heights
Nano Mat 2020: 31st European Congress on Nanotechnology and Materials Engineering is scheduled to be held during February 12-13, 2020 at Paris, France. Nano Mat conference will help you to better understand and explore innovations in Nanotechnology, Material Science and Engineering with a strong scientific, clinical and commercial mind set and Nano Mat 2020 is a unique event tailored to spread the awareness about the value Nanotechnology and Materials Engineering. Nano Mat conference provides the perfect platform for Research Associate, Research Scientist, Directors, CEO's of Nanotechnolgy and Materials Engineering Organizations. Nanotechnology and Materials Engineering are forthcoming use in healthcare, electronics, cosmetics, and other areas. Nanomaterials are the elements with the finest measurement of size 10-9 meter. The theme of the conference is about "Making Superior Improvements in Nanotech and Materials Engineering to reach new heights". During the conference International symposiums, Panel Discussion and B2B meetings are organized and also International workshops are conducted based on the specific topics related to Nanotechnology and Materials Engineering.
Scientific Sessions: Nanoparticle Technology, Materials Science and Engineering, Nanoelectronics, Pharmaceutical Nanotechnology, Nano Computational Modelling, Material Processing and Manufacturing, Nanotheronostics, Computational Material Science, Nanotechnology in neuro engineering, Graphene, Nanobiotix, Biomedical nanomaterials, NanoGeo Science, Nanotechnology in Space, Nanophotonics, Molecular Nanotechnology, Nanofabrication, Nanotoxicology, Nanolithography, Forensic nanotechnology, Quantum dots, Nanospectroscopy, Nanotechnology for Energy and Environment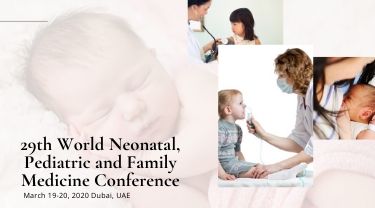 Neonatal Conferences 2020| Top Pediatrics Events | Neonatology Meeting | Pediatrics Congress |Neonatal Events | Dubai | USA | Worldwide Events | Europe | Middle East | Asia Pacific
29th World Neonatal, Pediatric and Family Medicine Conference: Faneotrics 2020 invites you to attend the International meet Neonatologist, Pediatricians, Physicians, Nurses, Primary care doctors, Pediatrics Nutritionists and Dieticians, Medical Colleges, scientists and scholar from all around the globe during March 19-20, 2020 in Dubai, UAE. It will be a remarkable opportunity to delegates and different scholars to interact with each other regarding the current research topics and share their expertise internationally.
The esteemed Conference is based on the theme: "Exploring New Dimensions in Pediatrics, Neonatal and Family Medicine Research Advancements". It will provide you with a platform to discuss the innovative researches and developments in the field of Pediatrics and Neonatology.
Scientific Sessions: Neonatal Nursing | Neonatal Dermatology | Pediatric Oncology and Hematology | Pediatric Dentistry | Pediatric Cardiology | Pediatric Cosmetology and Surgery | Pediatric Pulmonology | Pediatric Nutrition | Pediatric Intensive Care | Pregnancy and Childbirth | Pediatric psychology | Pain Medicine | Pediatric Neurology | Pediatric Emergencies | Pediatric Infectious Diseases | Pediatric Surgery | Pediatric Rheumatology | Behavioral Pediatrics | Pediatric Endocrinology | Pediatric Allergy and Immunology | Neonatology | Neonatal Diseases |Neonatal Cancer | Neonatal Jaundice | Neonatal Stroke | Neonatal Immunology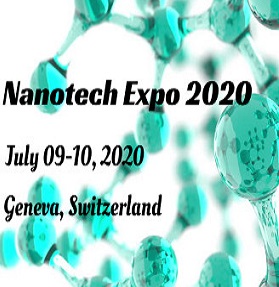 Global Nanotechnology conferences 2020 | Global Nanotechnology Meetings | Nanotechnology Conferences 2020 | Advance Materials Conferences 2020 | Global Advance materials Conferences 2020 | Nanotech Expo 2020 | Materials Science conferences 2020 | Top Nanotechnology Conferences 2020 | Top Material Science conferences 2020 | Global Nanotechnology Research Conferences 2020 | Global Material Science Research Conferences 2020 | Nanotechnology Conferences Switzerland | Material Science conferences Switzerland |
Theme: To Explore the Implications and Innovations of Nanotechnology and Advanced Materials to better lives
Nanotech Expo 2020: invites all the experts and researchers from the Nanotechnology and Materials Engineering sector all over the world to attend "World Congress on Nanotechnology and Advanced Materials "(Nanotech Expo 2020) which is going to be held on July 09-10,2020 at Geneva | Switzerland. Nanotech Expo 2020 conference includes Keynote presentations, Oral talks, Poster Presentations, Workshops, and Exhibitors. Nanotech Expo 2020 offers a great opportunity to make new contacts in the field of Nanotechnology and Materials Engineering which involves the designs and discoveries of new materials. The enlightenment originated when researchers began to use analytical thinking from Physics, Chemistry, and Engineering. The conference will provide a platform to share new ideas relating to recent developments in Nanotechnology. Material Engineering Scientists and researchers will come to know about more information regarding their research subjects and will be able to establish their view at a global level.
Scientific Sessions : Nanotechnology & Advanced Materials, Emerging materials and nanotechnology, Science and Technology of Advanced Materials, Advanced Functional Materials and Nanoscience, Advanced Nanomaterials, Advancing cellulose-based nanotechnology, Nano polymers, Nanotubes and Nano porous Materials, Smart Materials and Technologies, Stronger Materials/Higher Strength Composites, Nano biomaterials, Polymer Science and Engineering, Characterization and modeling of Nanostructures and Devices

Major Associations and Societies:
American Academy of NanoMedicine
American Association for the Advancement of Science
IEEE NanoTechnology Council
Nanometer-Scale Science and Technology Division of the American Vaccum Society
NASA-JSC Area NanoTechnology Study Group
Society for the Advancement of Material and Process Engineering
NanoScience and Technology Institute
ASME NanoTechnology Institute
Foresight Nanotech Institute
International Association of NanoTechnology
Institute for Molecular Manufacturing
The Institute of NanoTechnology
Microscopy Society of America
Nano Business Alliance
The International Association of NanoTechnology
European NanoTechnology Gateway
Scottish Center for NanoTechnology in Construction Materials
British Society for NanoMedicine
Royal Society-NanoTechnology and NanoScience
Czech NanoTechnology Industries Association
Erwin Schrodinger Society for NanoSciences
Innovationsallianz Carbon NanoTubes
NanoTechnologies for Tommorow's Society
NanoTechnology Research Association
Nanotechnology and NanoScience Student Association
American Nano Society
Microscopy Society of America
Nano Business Alliance
The International Association of Nano Technology
Center for Biological and Environmental Nanotechnology, Rice University
Nano Science and Technology Consortium (NSTC) (India)
Nano Technology Research Association (South Korea)
Nanotechnologies for Tomorrow's Society (NanoSoc) (Belgium)
American Society for Nano Technology
International Association for Nano Technology
Microscopy Society of America
NanoTechnology and NanoScience Student Association
American Nano Society
International Institute of NanoTechnology
American Bar Association Section Nanotechnology Project (USA)
American Chemical Society - Nanotechnology Safety Resources (USA)
International Association of Nanotechnology (IANT)
American Society for Precision Engineering (ASPE) (USA)
British Society for Nanomedicine (UK)
Converging Technologies Bar Association (USA)
Czech Nanotechnology Industries Association (Czech Republic)
Erwin Schrödinger Society for Nanosciences (Austria)
European Society for Molecular Imaging (ESMI) (EU)
European Society for Precision Engineering and Nanotechnology EUSPEN (UK)
Innovationsallianz Carbon Nanotubes (Inno.CNT) (Germany)
Nano Science and Technology Consortium (NSTC) (India)
Nano Technology Research Association (South Korea)
Nanotechnologies for Tomorrow's Society (NanoSoc) (Belgium)
Nanotechnology Industries Association (NIA) (UK)
Asian Nanoscience and Nanotechnology Association (ANNA)
Nanotechnology Research – Associations
American Bar Association Section Nanotechnology Project (USA)
American Chemical Society-Nanotechnology Safety Resources(USA)
International Association of Nanotechnology (IANT)
ASME Nanotechnology Institute
IEEE Nanotechnology Council
American Academy of NanoMedicine
American Association for the Adavancement of Science
American Society for Precision Engineering(ASPE)(USA)
British Society for Nanomedicine (UK)
Converging Technologies Bar Association (USA)
NanoBusiness Alliance
NanoTechnology and NanoScience Student Association(NANSA)
Nano Science and Technology Institute (NSTI)
Nanometer-Scale Science and Technology Division of the American Vaccum Society
NASA-JSC Area NanoTechnology Study Group
Society for the Advancement of Material and Process Engineering
Czech Nanotechnology Industries Association (Czech Republic)
Erwin Schrodinger Society for NanoScience(Austria)
European Society for Molecular Imaging (ESMI) (EU)
American Nano Society
Russian NanoTechnology Corporation
Sri Lanka Institute of Nanotechnology
ASME NanoTechnology Institute
Foresight Nanotech Institute
National Center for Nanoscience and Technology
International Institute for NanoTechnology
Institute for Molecular Manufacturing
ASME Nanotechnology Institute
International Association of Nanotechnology (IANT)
IEEE Nanotechnology Council
NanoBusiness Alliance
Nanotechnology and Nanoscience Student Association (NANSA)
Nano Science and Technology Institute (NSTI)
American Bar Association Section Nanotechnology Project (USA)
American Chemical Society - Nanotechnology Safety Resources (USA)
International Association of Nanotechnology (IANT)
ASME Nanotechnology Institute
International Association of Nanotechnology (IANT)
IEEE Nanotechnology Council
American Academy of NanoMedicine
American Association for the Advancement of Science
American Society for Nano Technology
Microscopy Society of America
American Society for Precision Engineering (ASPE) (USA)
British Society for Nanomedicine (UK)
Converging Technologies Bar Association (USA)
NanoBusiness Alliance
Nanotechnology and Nanoscience Student Association (NANSA)
Nano Science and Technology Institute (NSTI)
Nanometer-Scale Science and Technology Division of the American Vaccum Society
NASA-JSC Area NanoTechnology Study Group
Society for the Advancement of Material and Process Engineering