Worldwide Pharma Conferences 2014-2015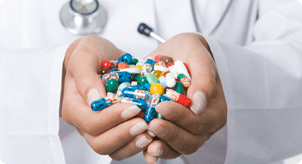 OMICS Group International is a blend of open access publications and worldwide international science conferences and events. Established in the year 2007 with the sole aim of making the information on Sciences and technology 'Open Access', OMICS Group publishes 400 online open access scholarly journals in all aspects of Science, Engineering, Management and Technology journals. OMICS Group also organizes 300 International conferences annually across the globe, where debates, panel discussions, poster presentations, National workshops, National symposia, scientific partnering meetings and exhibitions take place and these are being structured with 1000 leading scientific alliances.
Unique Features – OMICS Group Conferences
» 300 Conferences all over the world in 2014
» Well organized workshops, events and symposia
» Renowned speakers and scientists across the globe
» Poster presentations and world class exhibits
» Panel discussions and interactive sessions
» Perfect platform for global networking
» B2B meetings
» Alliances and associations
» Collaborative Research opportunities
Pharmaceutica-2014 is a scientific rostrum to unveil the novel developments in Nanotechnology and Drug Delivery Systems, Vaccine Drug Delivery Systems, Recent Technologies in Novel Drug Delivery Systems, Recent Advances in Targeted Drug Delivery, Novel pre-formulations, and more. This Pharma Conference 2014-2015 will witness the presence of various aficionados of the field, eminent Scientists, Researchers, and Students etc., indulging themselves in thought provoking speeches.
Regulatory Affairs-2014, a paramount worldwide Pharma Conference will provide a global platform to cogitate and correlate notions like but not alone Regulatory Affairs for Healthcare Products, Intellectual Property Management, IND, NDA, BLA, and ANDA, Regulatory Requirements for Pharmaceuticals and Best Industry Practices. The congregation will hold within, Regulatory affairs professionals, Clinical development professionals, Regulatory authorities, Business and marketing professionals and all interested in spectacular event.
GMP Summit-2014 aims to promulgate A to Z information on Good Manufacturing Practices, The Role of "C" in cGMP, Contract Manufacturing, Quality Assurance, Quality Control, Computational Strategies in GMP/GCP, Storage, Distribution, Transportation and more. This ardent Pharma Conference provide a podium hosting Pharmaceutical & Medical Devices companies, Business Entrepreneurs, Pharmaceutical Consultants, leading Universities and Research institutions under a single roof.
BABE-2014, a much exalted Pharma Conference 2014-2015 will serve a platform to carve out the niche from the bergs of Bioavailability and Bioequivalence. The discussions will encompass motifs like Need for Conducting BA/BE Studies, Regulatory Policies, Procedures and Prerequisites for Clinical Research, Translational Research and Drug Discovery Biology, Drug Product Selection etc. The Scientific meeting welcomes all experts of the arenas, diversified Pharmaceutical backgrounds, Academic Institutions, Healthcare Institutes, Pharmaceutical Regulatory Agencies, Biotech and Clinical Research Organizations to indulge and involve in the event.
Biosimilars-2014 aims to enfold the novelty yearning folk, thus provide quality rich and novel updates on but not alone Challenges and Regulatory Approach for Biosimilars, Bioequivalence Assessment, Clinical Studies and Clinicians Prospects for Biosimilars, Plant Produced Biosimilar Products and Pharmacovigilance and its Challenges. This vivacious Pharma Conference 2014-2015 will amalgamate scientific and industrial personnel's, CMOs, CROs, research institutes, investors and industry stakeholders to meet, orchestrate and establish business partnerships and be updated on investment opportunities around the world.
Pharmacovigilance-2014 paves way to disseminate knowledge and novel updates on topics like Pharmacovigilance and its Challenges, Clinical Research and Statistics, Pharmacokinetics and Pharmacodynamics, Good Pharmacovigilance Practice and Pharmacoepidemiology, Case Report in Clinical Trials etc. to ensure that pharmacovigilance strategies are robust and geared to compliance. The pragmatic Pharma Conference 2014-2015 will host a gathering of eminent Scientists, Researchers, Business collaborators, Manufacturers and all interested.
MedChem& CADD-2014, a worldwide pharma conference, is a promulgator of avant-garde on bergs of Medical Chemistry and Computer aided drug designing. The congregation is sure in gaping knowledge on Rational Drug Design, Receptors and Inhibitors, Drug Development and Delivery System, New Approaches in Drug Discovery, Drug Interactions etc. These will help in nurturing the nascent research and upbringing the springing technologies. MedChem& CADD-2014 will gather adepts of various fields, academicians, researchers, business personnel and students to be a part of the knowledge brimming discussion.
Analytica Acta-2014 offers a podium crammed with cerebrating discussions and intriguing speeches. This world Pharmaceutical Conference will orchestrate a wide array of audience and participants encompassing renowned scientists, talented young researchers, students and business delegates. The meeting dives into the vast profound of Novel Approaches to Analytical and Bio analytical Methods, Diagnostic Assays and Test Kits, NMR & Analysis of Small Organic Molecules, New Instrumentation and Equipment, Regulatory Issues and Bio safety Challenges in Bio analysis and more.
Pharmacognosy-2014 is a newfangled Pharmaceutical Conference prioritized to give ample and adequate erudition on burgeoning arenas like Evaluation and Identification of Phytoconstituents, Industrial Pharmacognosy, Toxicology Studies of Plant Products, Ethnopharmacology and all aspects relating flora and medicine. The event will witness a throng of aficionados from Pharmaceutical, Biotech and Herbal Companies, Leading Universities and Research Institutes to discuss, disseminate and aid in spring up of novel research.
Clinical Pharmacy-2014 aspires to amalgamate various aspects of health and enhanced health care resources. This Pharmaceutical Conference dwells to profound depths of various topics interlaced in Clinical Pharmacy like Pharmacists Role in Patient Safety, Dispensing Pharmacy and Research Chemists, Behavioural Psychology, Clinical Drug Development and Therapeutics, Clinical Immunology, Pain management etc. The event will bring forth renowned scientists, young researchers, students, business delegates and all yearning for quality rich research and novel technological unveiling in various arenas of Clinical Pharmacy under a single roof.
Pharmaceutical chemistry is a domain of science that encompasses intensive discoveries and designs of technologies and drugs for human betterment. America has gained the name of the leading drug market in the world followed by Europe.
OMICS Group is organizing Pharmaceutical Conferences 2014 and Pharmaceutical Conferences 2015 in USA, Europe, China and India with the aim of emanating knowledge across the globe. OMICS Group Meetings creates a rostrum of highly acclaimed and resplendent Scientists, Research Scholars, Medical Practitioners, and Clinical Pharmacists etc. These Scientific meetings are given a better contour by organizing Pharma conferences exhibitions, International Symposia, International Workshops which are generally chock blocked with throng full of vim and vigour. Pharma conferences-2014 and 2015 are pragmatic and discursive Scientific Conferences which converses on various profound arenas of Pharmaceutical Sciences.
The various worldwide Pharmaceutical Conference-2014 organized by OMICS Group are Pharmaceutics & Novel Drug Delivery Systems, Pharmaceutical Regulatory Affairs, Pharmacovigilance & Clinical Trials, Clinical Pharmacy to name a few. OMICS Group has now added a new feather to its crown by conquering almost entire Europe and USA with Pharma Conferences 2015. Kindling the lamp of knowledge across the globe and invigorating young minds is the mission and vision of OMICS Group Pharma Conferences.
Pharma conferences 2014 and Pharma conferences 2015 organized by OMICS Group are consecrated towards this technological appraisal and scientific spring up. OMICS Group specializes in providing a platform to showcase in but not limited to fragment and structure based drug design, reverse chemical genetics, pharmacological and toxicological studies, diversity oriented synthesis, novel drug delivery systems and chemogenomics. Provided with an opportunity; scientists, researchers, pharmaceutical organizations and all representatives of pharma sector can showcase their influential findings and simultaneously get exposed to an invaluable array of research and latest developments on a world stage, thus allowing to understand and conceptualize the market and research trends.